The legal market has long been notoriously known for being high-pressured and saturated with fresh graduates. There are even heavier odds against job landing with the aftershocks of the novel COVID-19 pandemic, notwithstanding the strong desire of law students to make good use of long school holidays to work as interns in law firms and chambers to verify your interest in the field and make valuable contacts. In the midst of coronavirus, recruitment cycle, methods and even headcounts change overnight.
You may be wondering how it is possible that after several months of going on interview after interview, completing hundreds of job applications and finally going against your introverted nature to attend countless networking events, you still see no summer job in your near future.
Through these turbulent and challenging times, LawMiner goes the extra mile to help law students secure a legal career more efficiently by offering a breadth of high quality news, featured jobs, upcoming events, and directory information to the Hong Kong legal community. With three simple account-opening steps, you can use LawMiner for free to
Explore latest legal job listings across a wide range of seniorities on career directories
Set up personalized alerts and receive regular news updates from law firms and chambers
Read the most recent blog posts and other exclusive contents published by LawMiner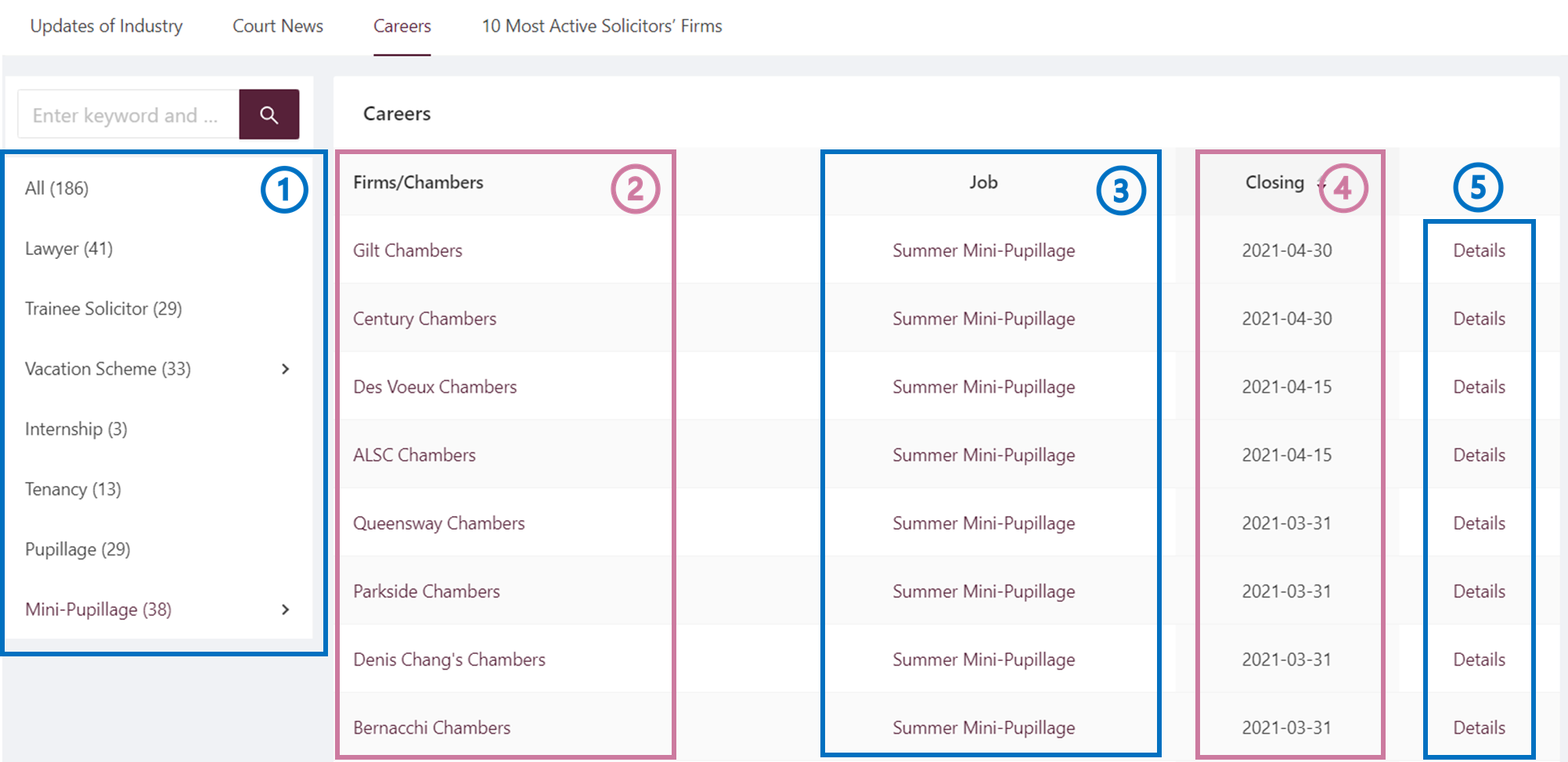 ① Zooming in on our Careers page, job positions are sorted into 7 Categories, namely lawyers, trainee solicitors, vacation schemes, internships, tenancies, pupillages and mini-pupillages.
② Take mini-pupillages for example. By clicking the Name of the chambers, you would be provided with the recent news published on their official websites, such as the recent appointments, court appearances and commentaries of their tenants.
③ And the next column of Job titles would take you to the application or job description sites.
④ The Closing column will remind you of the deadline of application.
⑤ Last but not least, when clicking the last item on the row for Details, you will be instantly provided by a list of key information, including the opening and closing dates as well as whether applications are accepted on a rolling basis.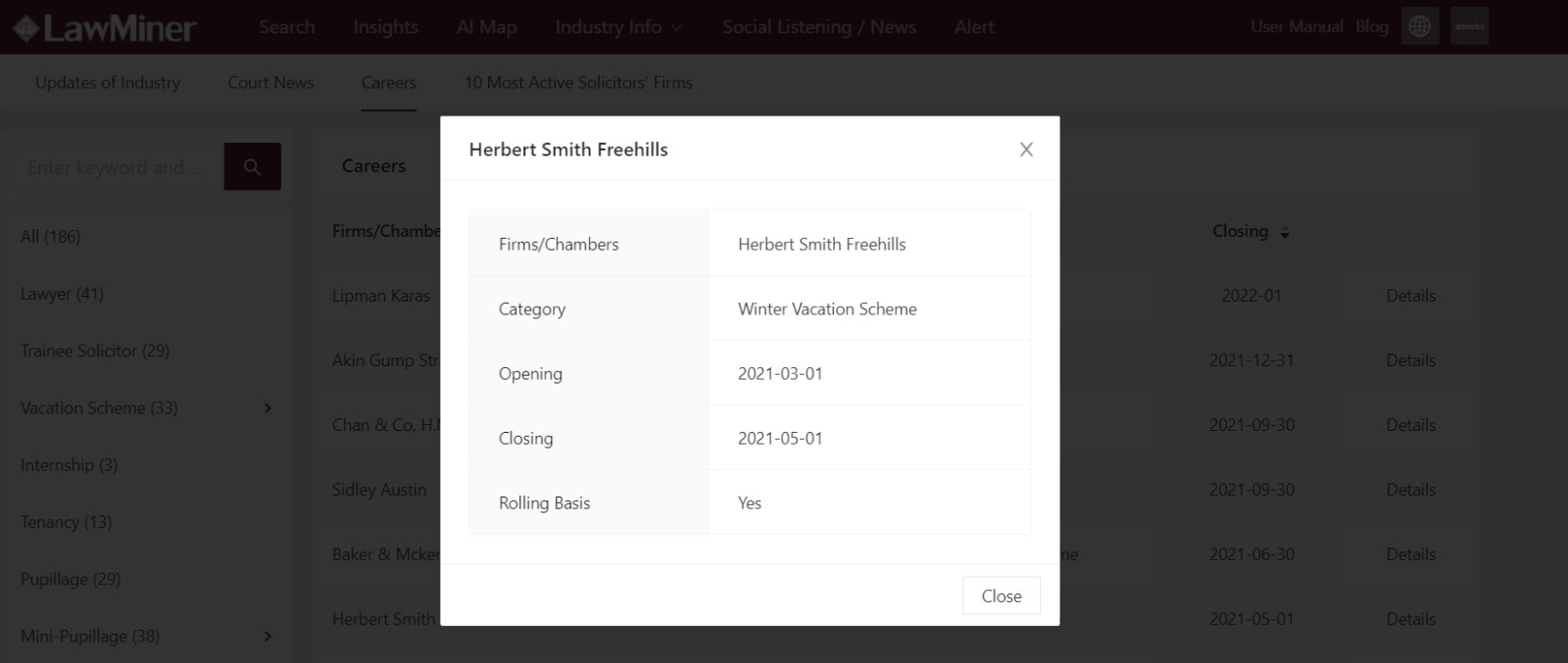 Time to intensify your job search and put your all in it! Take advantage of the exclusive resources that LawMiner has to offer.